Lantic Header
Raw European Oak
£320.00
Delivery Information
Delivery is free in England.
Delivery will be 8 – 10 weeks from date order is placed as items are handmade to order. Bespoke items may require a longer lead time.
If you are in Wales, Scotland or Northern Ireland, please contact us for a quote.
Care Guides & Downloads
A stool or side table
Description
Robust and versatile, the Lantic Header may be the smallest piece in our range, but what it lacks in size it makes up for in personality.
Designed as your go-to piece that oozes style as well as ultimate functionality, you certainly want this nifty little number as part of your Mena collection. Choose from either a bevelled or flat finish depending on if you will be using it as a stool or side table.
The subtle curvature of the bevelled seat ensures definitive comfort, the same as the Lantic Bench, retaining its timeless, yet contemporary stylistic presence. As well as a handy extra seat around the Lantic Table, you can go flat for a beautiful and functional side table; ideal for plonking Sunday papers whilst snoozing in our Dorothy Sling Chairs.
For our recommendations on aftercare click here.
Dimensions: L550 x H430 x W325mm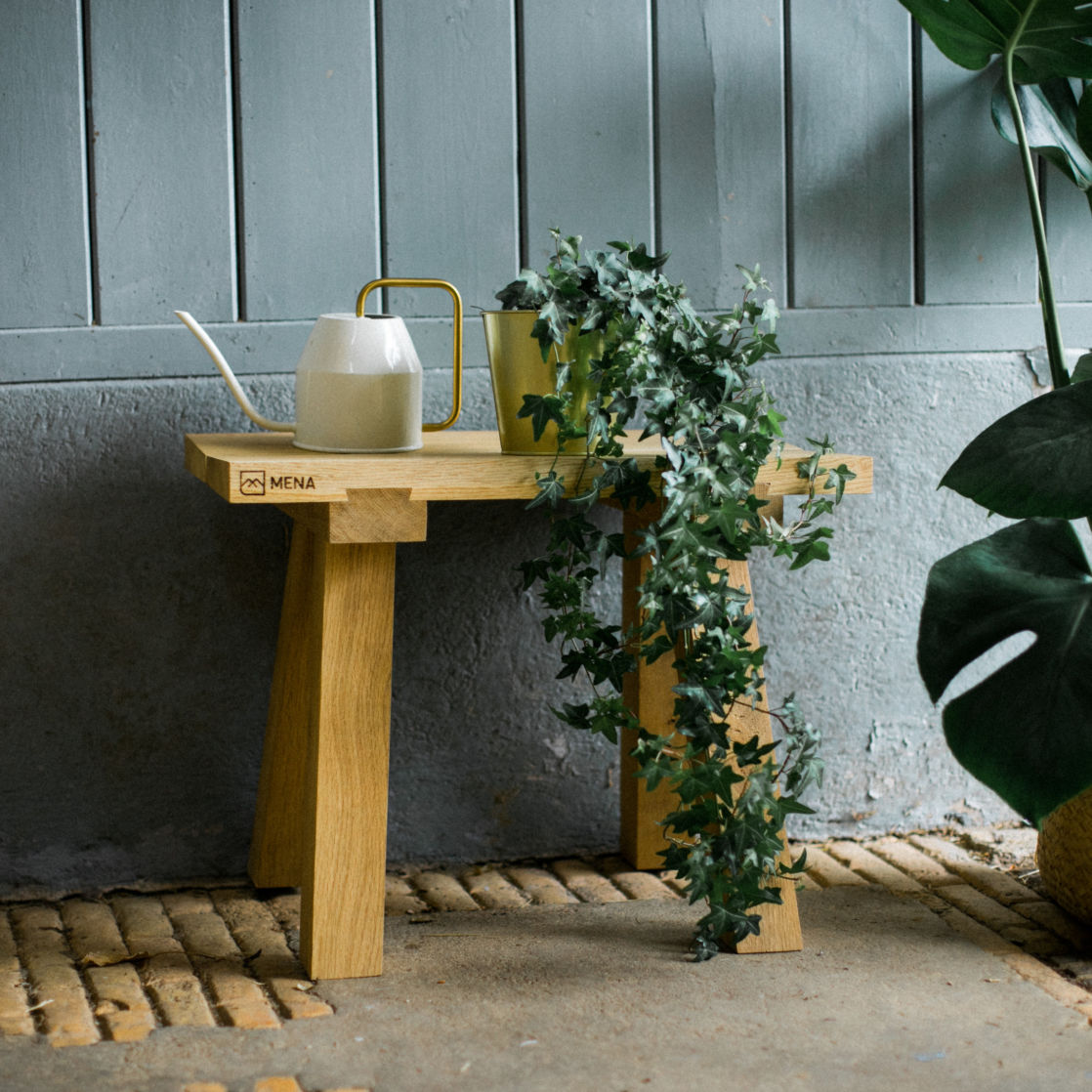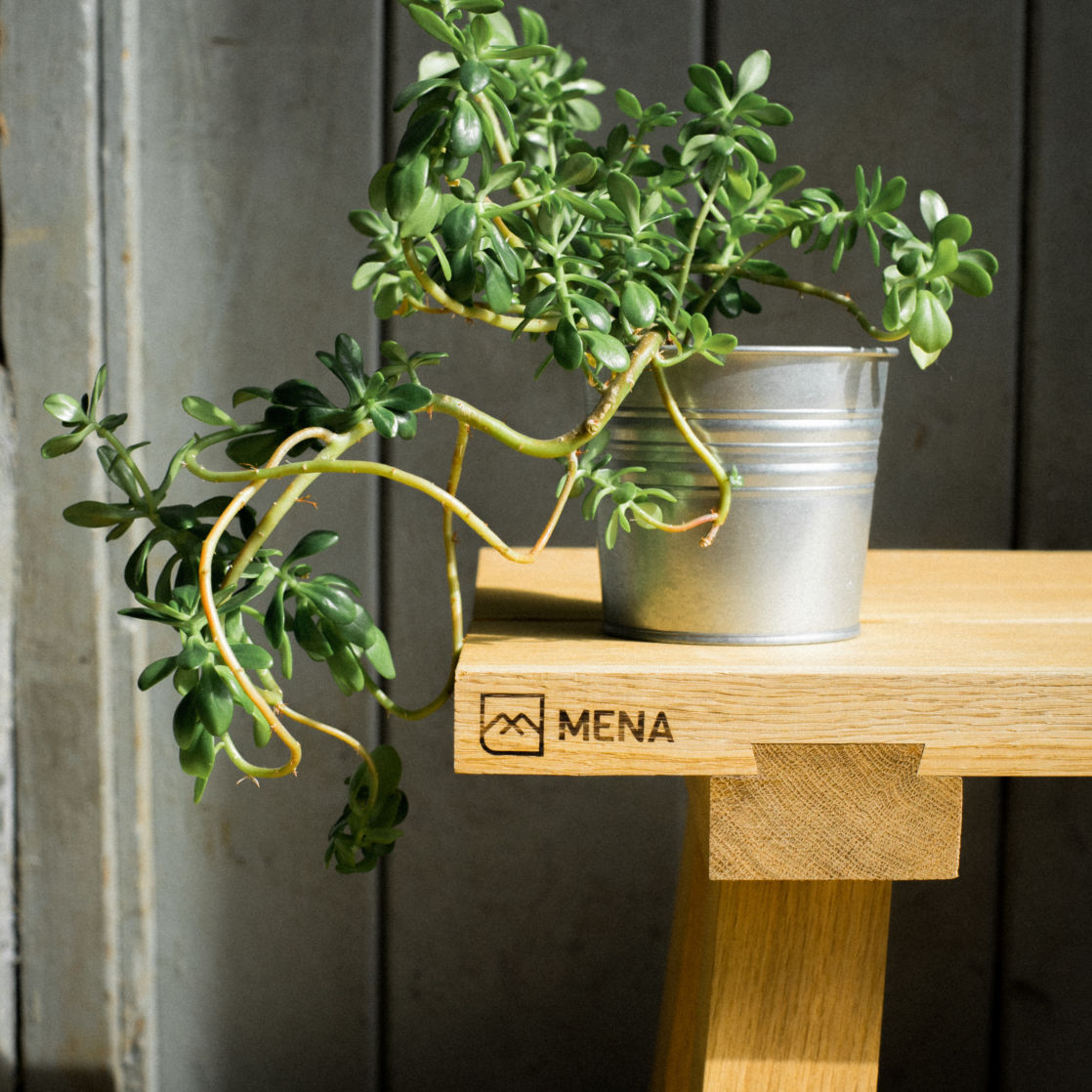 Dovetail
In detail
To join the top planks to the legs of the Header, we have used traditional sliding dovetail joints. Renowned for their strength, dovetail joints are resistant to being pulled apart while allowing slight movement as the weather changes. They work with the movement of the wood, tightening as the component pieces twist and contort adding tension and thereby increasing in strength.