Lantic Table
Raw European Oak
£2,475.00
Delivery Information
Delivery is free in England.
Delivery will be 8 – 10 weeks from date order is placed as items are handmade to order. Bespoke items may require a longer lead time.
If you are in Wales, Scotland or Northern Ireland, please contact us for a quote.
Care Guides & Downloads
Contemporary trestle table
Description
Based on the nostalgic design of the classic trestle, the Lantic Table is a robust and contemporary centre-piece that adds endless sophistication and style to any outdoor space or home.
The full width sliding dovetail combined with the over-sized tongue and groove joints anchor the beautiful solid oak top in place. This solid structure allows for the natural movement of the oak as it harmoniously works with the outdoor elements. It also allows the oak to move and adapt, adding tension and strength to those critical joints.
Although made to withstand the rigours of the outdoors, the Lantic Table would be just as suited to a life indoors. Perfectly matched with our Lantic Bench and Lantic Header this faultless set can seat ten people comfortably.
For our recommendations on aftercare click here.
Dimensions: L2350 x H720 x W800mm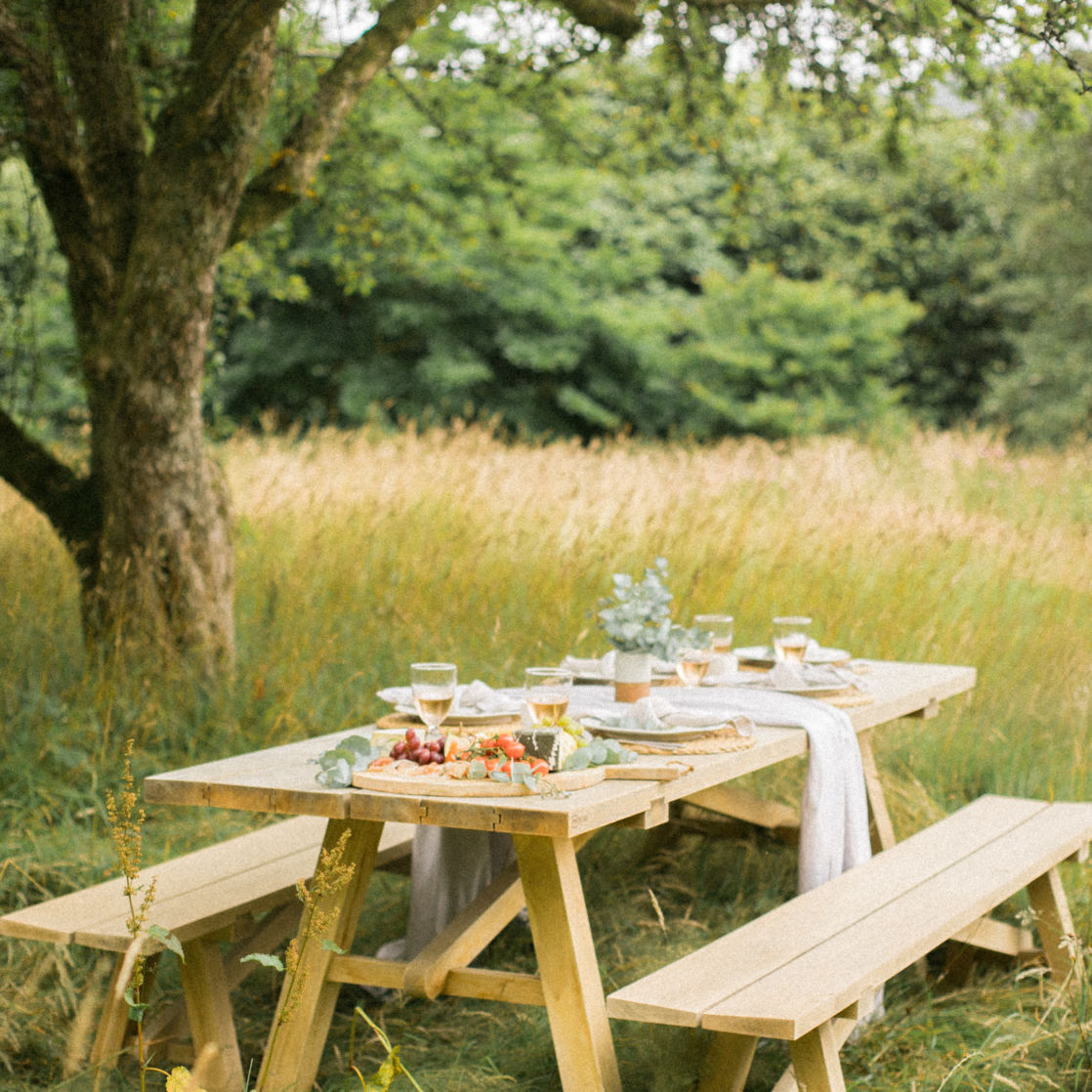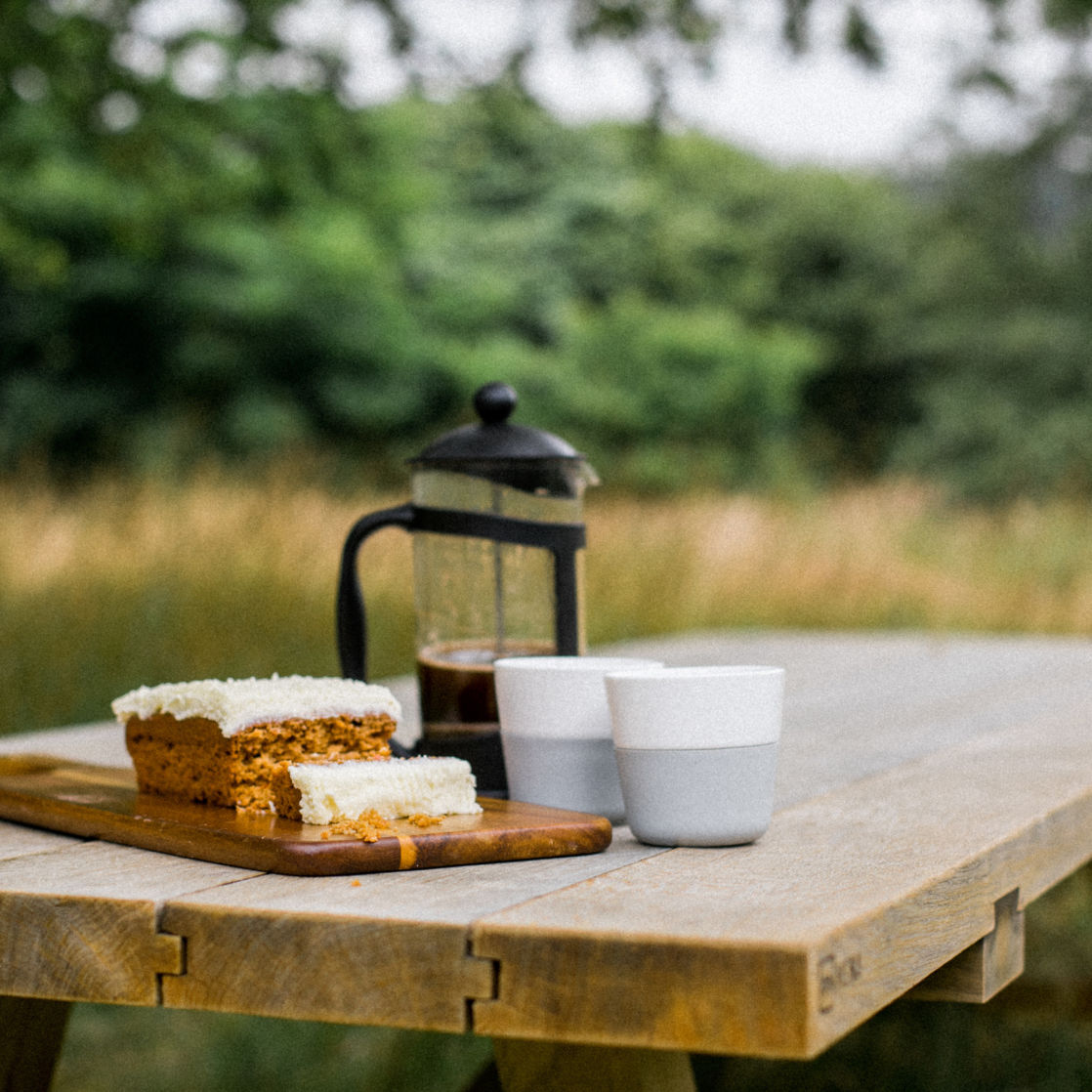 Dovetail
In detail
To join the top planks to the legs of the Lantic Table, we have used traditional sliding dovetail joints. Renowned for their strength, dovetail joints are resistant to being pulled apart while allowing slight movement as the weather changes. They work with the movement of the wood, tightening as the component pieces twist and contort adding tension and thereby increasing in strength.