Huers Chair
Raw European Oak
£795.00
Delivery Information
Delivery is free in England.
Delivery will be 8 – 10 weeks from date order is placed as items are handmade to order. Bespoke items may require a longer lead time.
If you are in Wales, Scotland or Northern Ireland, please contact us for a quote.
Care Guides & Downloads
A steam bent easy chair
Description
Whilst prototyping our garden easy chair, we were struck by the shortcomings of foam based upholstery. Toxic, a short life span, and a tendency to absorb water are not desirable traits in outdoor furniture.
By using the art of steam bending, we have crafted a sustainable, modern alternative to foam.
The Huers Chair is designed to be a timeless addition to your outdoor space, the shape is reminiscent of a Mid-Century Easy Chair, with a bold purposeful frame and a graceful sweeping backrest.
Considered ergonomics give the Huers Chair an upright, yet relaxed sitting position, combined with broad feature arm rests perfect for resting a glass on, the Huers Chair is as practical as it is stylish.
For our recommendations on aftercare click here.
Dimensions: L 810mm x W780mm x H660mm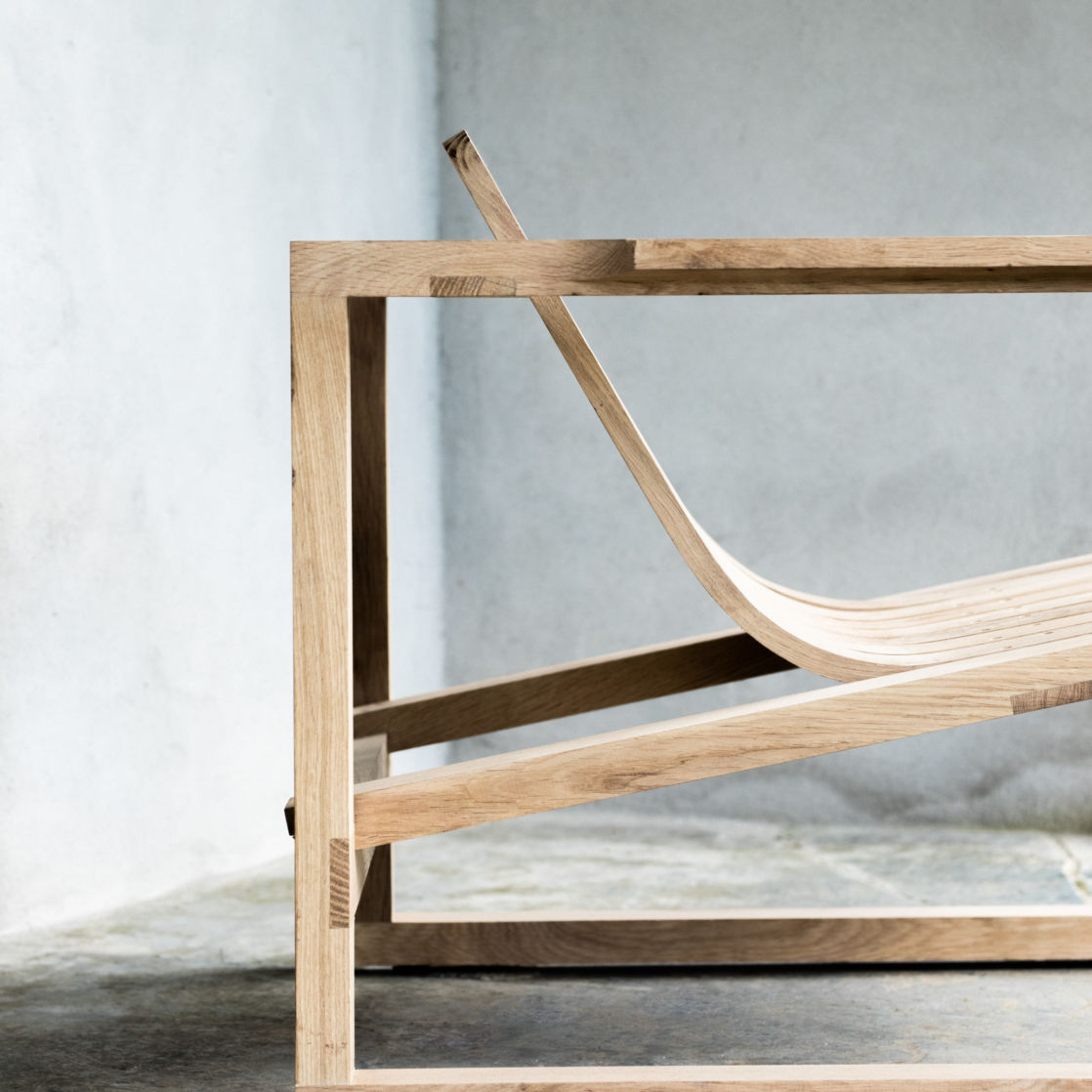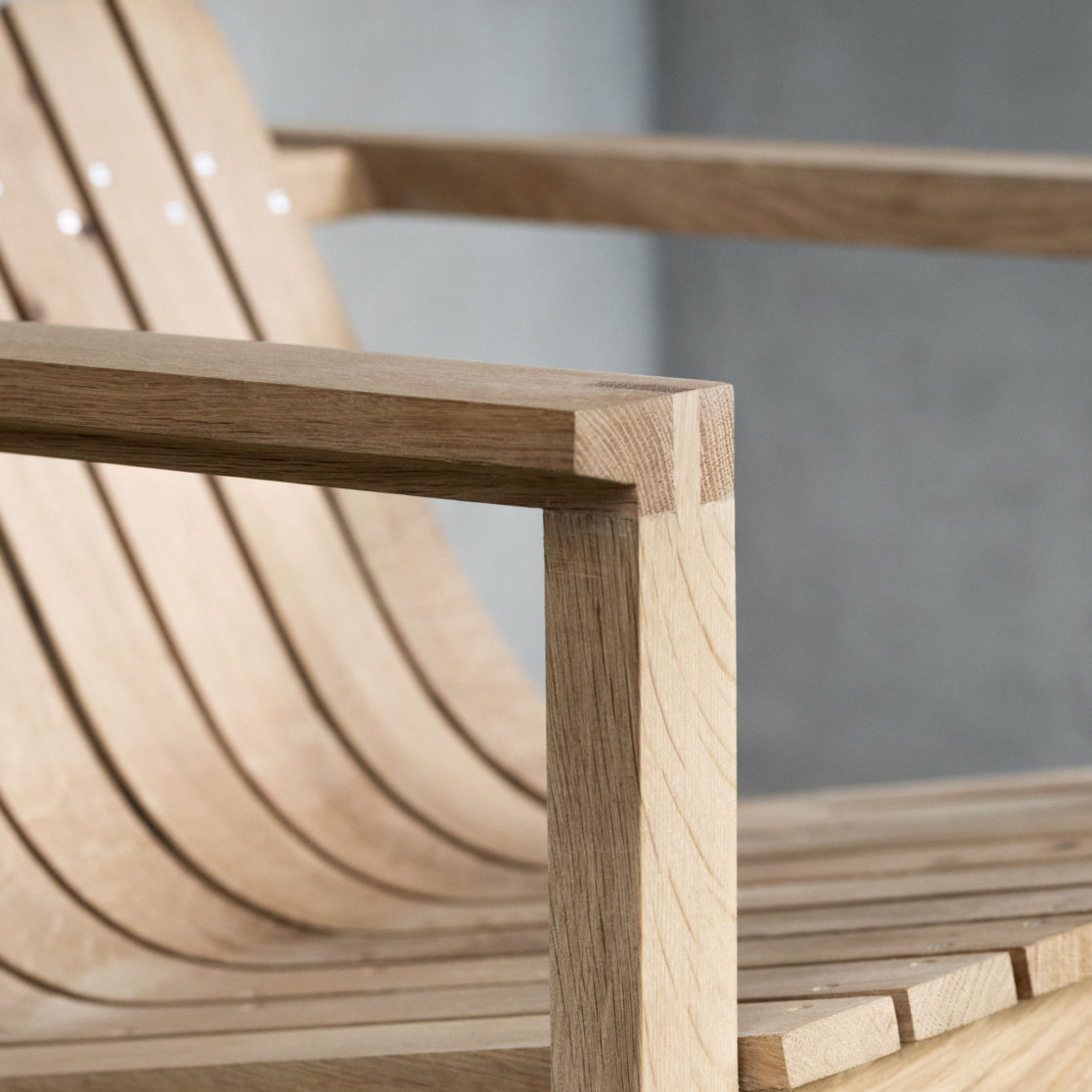 The Details
If you use a screw and feel the need to hide it, should you really be using it?
The Huers Chair uses traditional slot headed stainless steel wood screws to secure both the steam bent seating slats and the half laps joints throughout the frame. Honest and beautiful, the screws add a narrative to the chair, allowing you to understand and appreciate the construction methods used.