The Long Huers
Raw European Oak
£1,450.00
Delivery Information
Delivery is free in England.
Delivery will be 8 – 10 weeks from date order is placed as items are handmade to order. Bespoke items may require a longer lead time.
If you are in Wales, Scotland or Northern Ireland, please contact us for a quote.
Care Guides & Downloads
A steam bent easy chair
Description
We've been working hard to developing something new, something to slot in as part of our ever-evolving collection. We've listened to feedback and taken on board wants and needs from your outdoor space and this beauty is where we have arrived.
The Long Huers features the same characteristics of the original Huers Chair but works perfectly for two. It also gives you the flexibility to mix and match your garden furniture for larger areas, or equally can hold its own as a stand-alone piece.
With the use of steam bending, we have created a comfortable, ergonomic seat without the need for padded cushions – perfect for the rigours of outdoor life.
For our recommendations on aftercare click here.
Dimensions: L 1400mm x W780mm x H660mm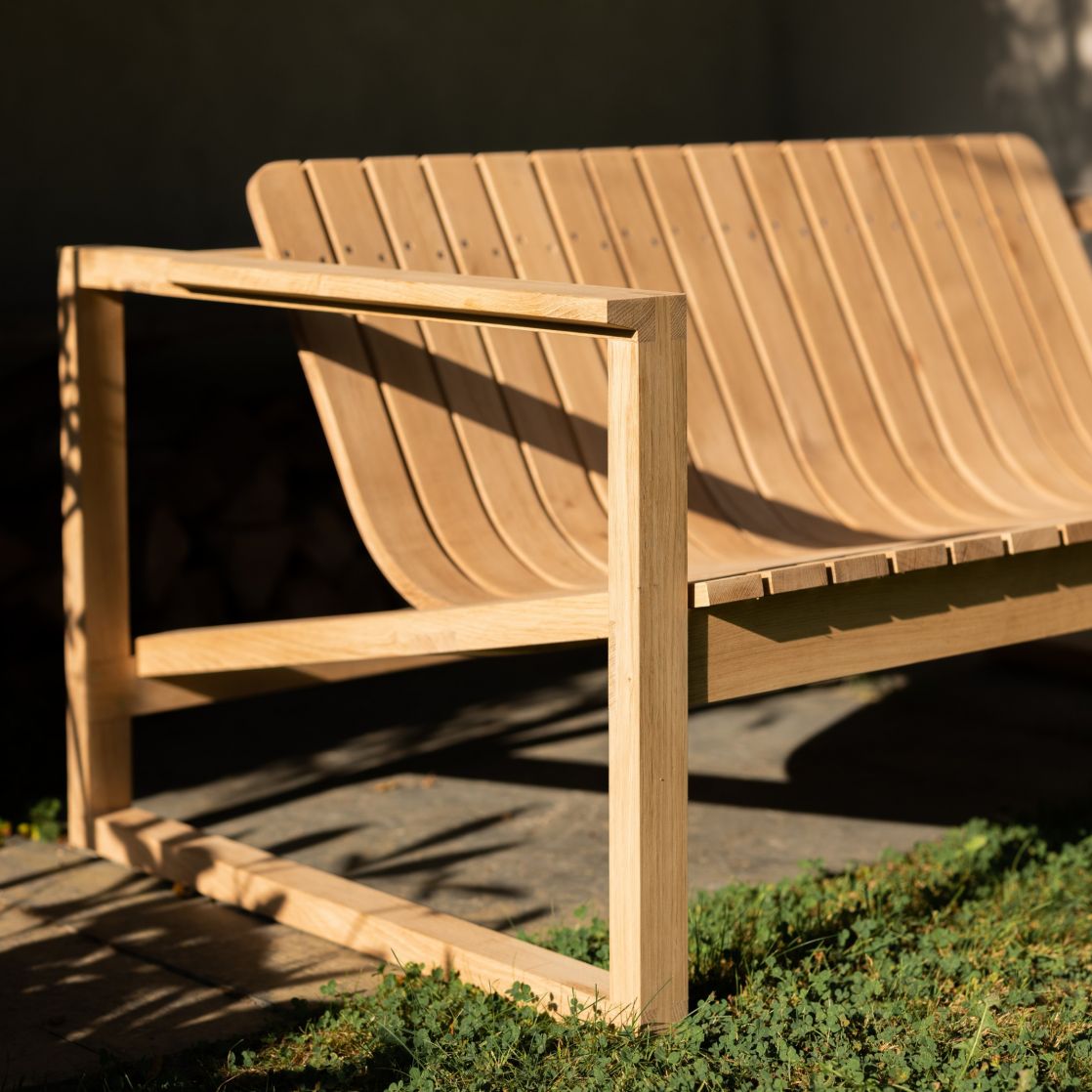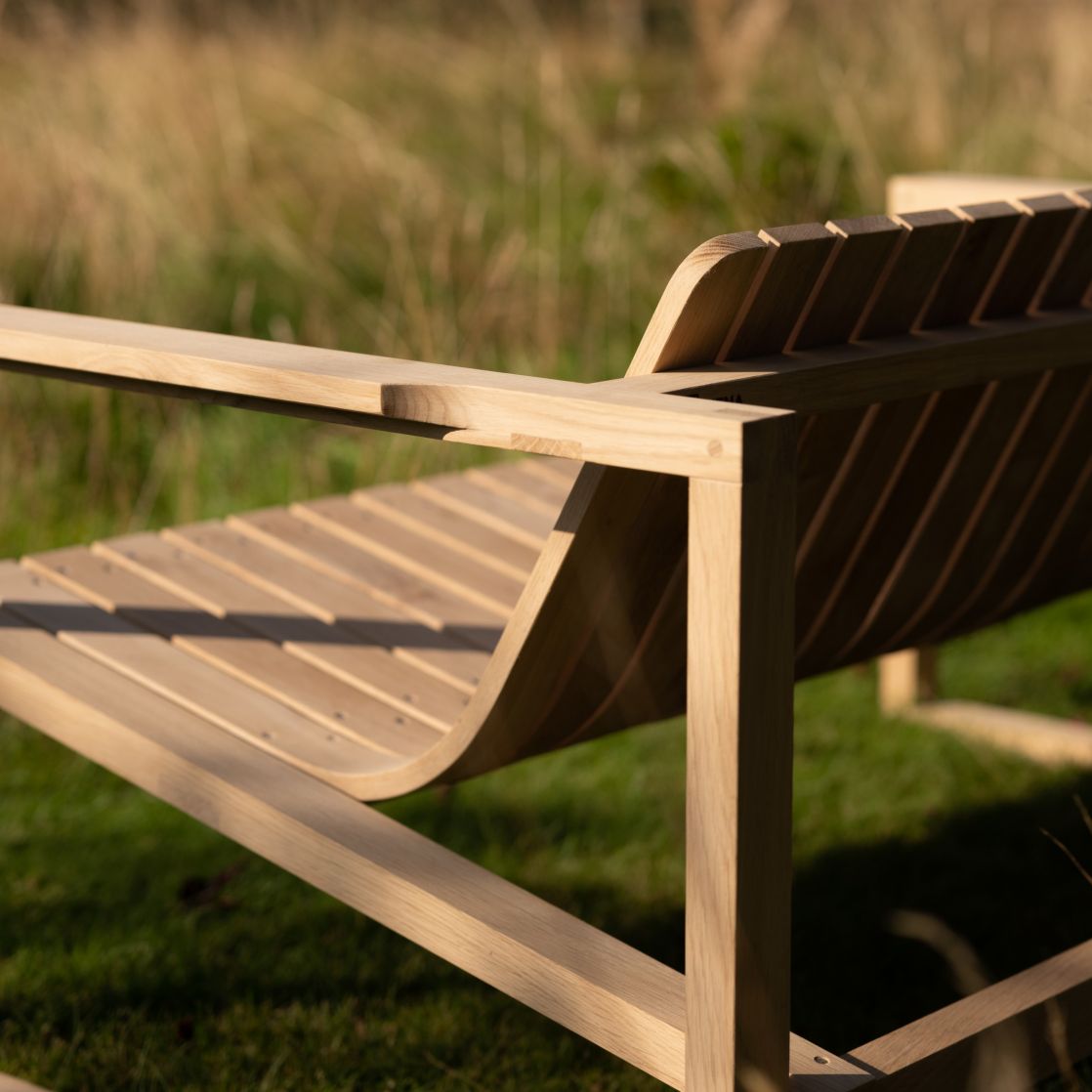 The Details
If you use a screw and feel the need to hide it, should you really be using it?
The Huers Chair uses traditional slot headed stainless steel wood screws to secure both the steam bent seating slats and the half laps joints throughout the frame. Honest and beautiful, the screws add a narrative to the chair, allowing you to understand and appreciate the construction methods used.