Dorothy Sling Chair
Raw European Oak
£680.00
Delivery Information
Delivery is free in England.
Delivery will be 8 – 10 weeks from date order is placed as items are handmade to order. Bespoke items may require a longer lead time.
If you are in Wales, Scotland or Northern Ireland, please contact us for a quote.
Care Guides & Downloads
Sling chair
Description
Deck chairs just got an upgrade. Taking the timeless design of the classic deck and adding in ultimate durability and craftsmanship has given this old classic a revamp. The subtle detailed oak frame, joined with traditional pegged mortice and tenons supports a reclined padded sling, giving you ultimate relaxation.
For the sling upholstery we use Sunbrella Heritage. Featuring a beautiful solid hue, Heritage is woven from both fresh Sunbrella acrylic fibers and 50% recycled Sunbrella yarns for a fabric with distinctive charm, luxurious feel and 100% Sunbrella performance. This comfortable, beautiful material makes for a worry free sling, it's amazingly easy to maintain, and most spills can be cleaned with mild soap and water.
Denim and Char are two of our favorite colours from the Sunbrella range, but if you would like any other colour from the Heritage range, just contact us here.
For our recommendations on aftercare click here.
Dimensions: L1190 x H870 x W710mm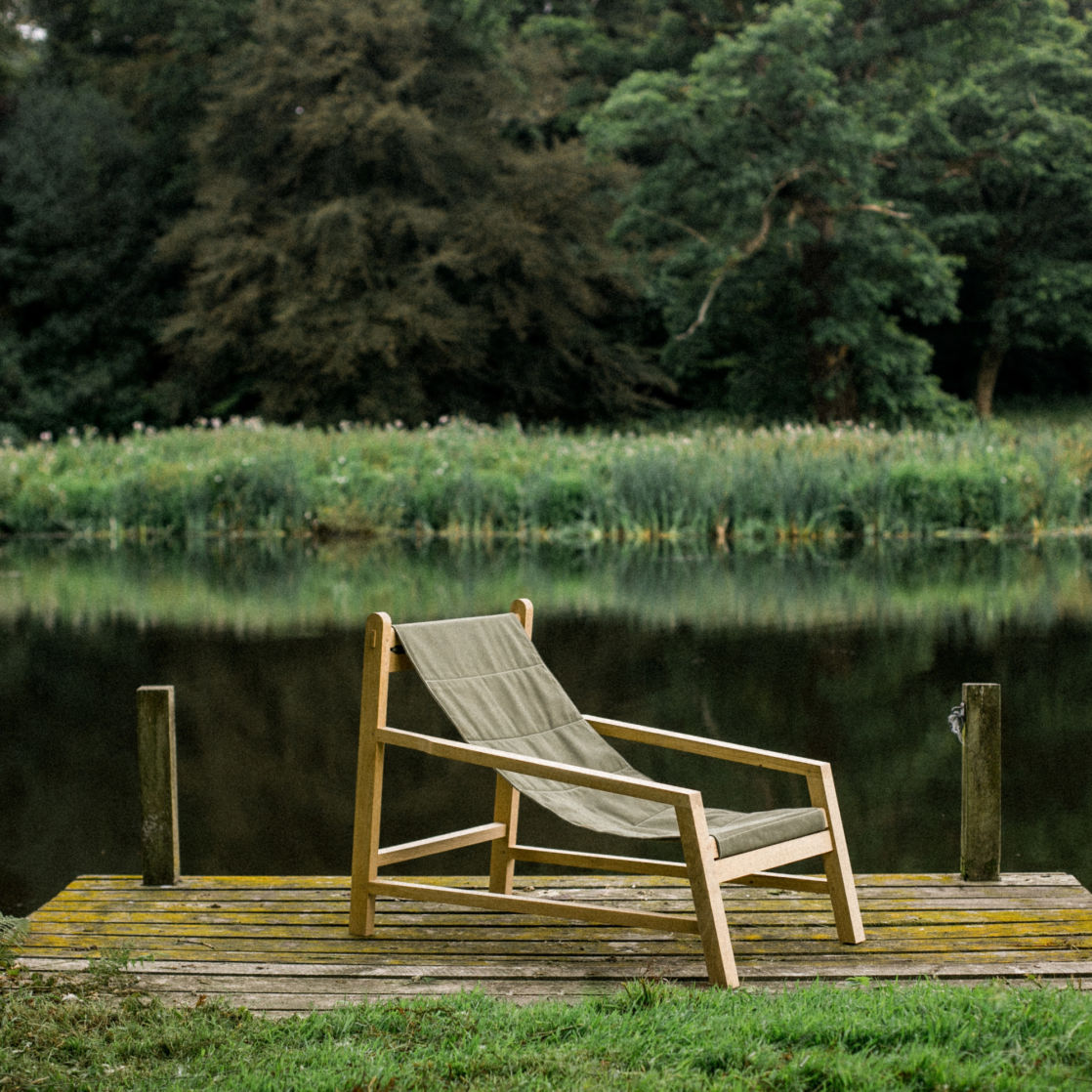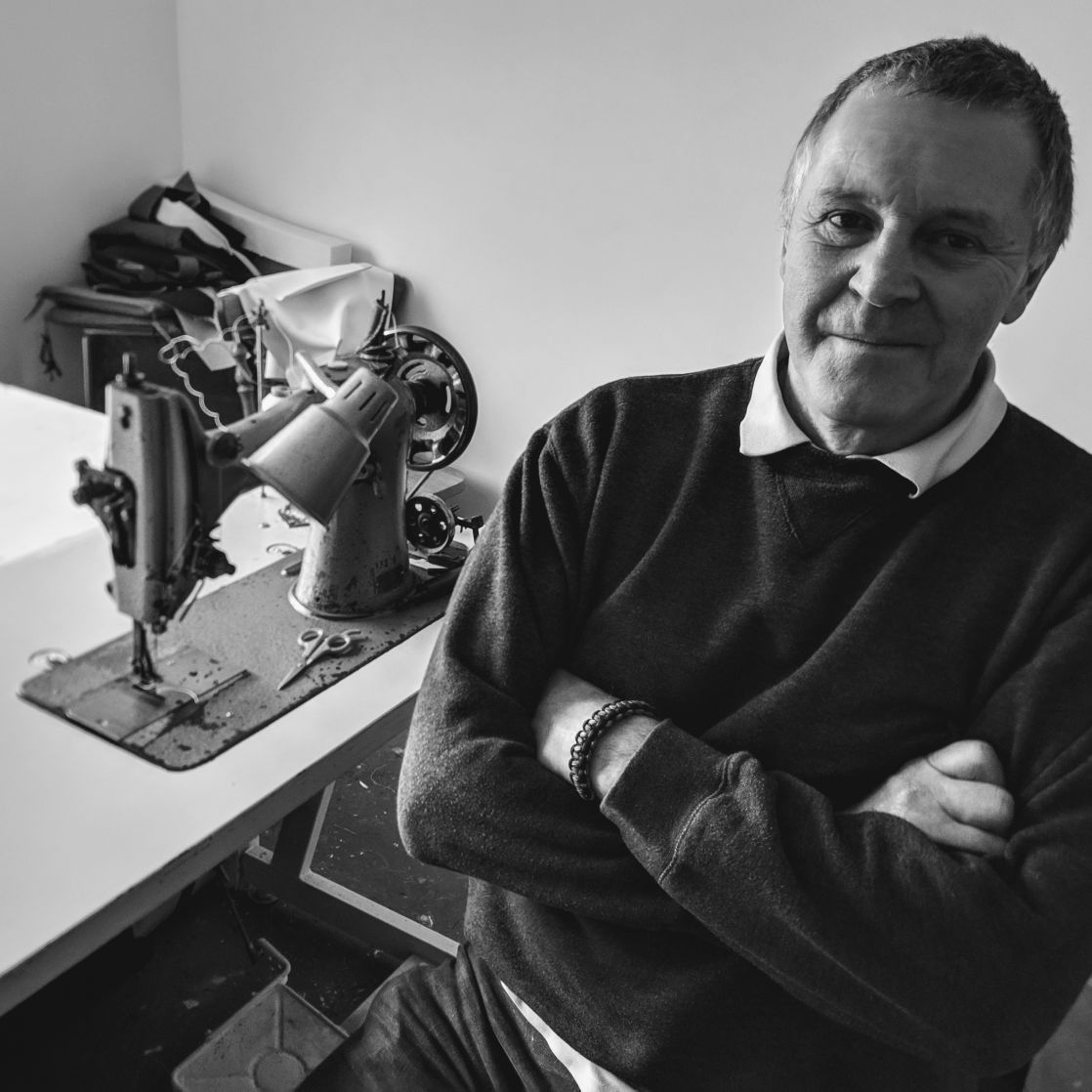 Our upholstery
In detail
All of our upholstered products are handmade by Nigel Kemp, a master saddle and sail maker with a career spanning over 40 years. In this time he has produced commissions for clients as discerning as the Royal family and we are truly privileged that he shares his years of craft experience with us.
Living and working in Cornwall, Nigel naturally specialises in marine upholstery and uses the associated materials and techniques in the furnishings he produces for us. As all our products are handmade to order, Nigel is able to customise items to suit your specific requirements.